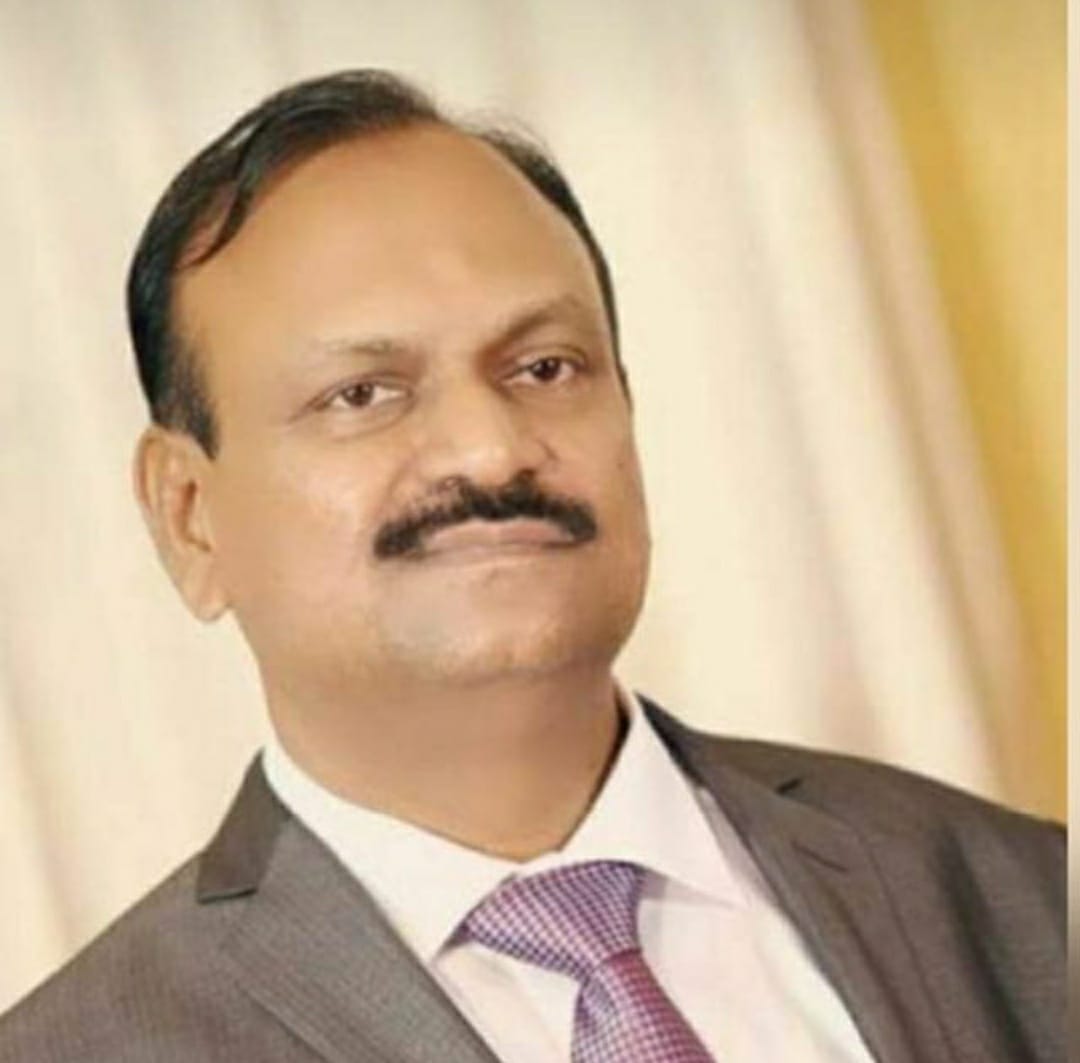 CHIEF EDITOR

Dr A T Ravichandran
Controller of Examinations & Associate Professor of Physics Chairman, Board of Studies in Physics (PG) Bharthidasan University National College (Autonomous), Tiruchirapalli, Tamil Nadu


SENIOR EDITOR

Dr. CHETLAL PRASAD
Principal, A NAAC Accredited Post Graduate College of Education, VBU, Hazaribag, India

EDITORIAL BOARD MEMBERS
---
Asst.Prof.Dr.Nadia Majeed Hussein
English Language teaching Middle Technical University Technical Instructor Training Institute, Iraq (Linguistic Reviewer)
---
Dr Md Ashikur Rahman Joarder
Assistant Professor, Dept. of Architecture, Bangladesh University of Engineering and Technology (BUET), Dhaka, Bangladesh
---
Dr. A. Heidari
Faculty of Chemistry, California South University (CSU), Irvine, California, USA
---
Dr. A.Gopal
Senior Principal Scientist, CEERI Chennai, CSIR Madras complex, Taramani
---
Dr. Aboobacker Jahufer
Department of Mathematical Science, Faculty of Applied Sciences,South Eastern University of Sammanthurai, Sri Lanka
---
Dr. Adeladun Stephen Ajala
Lecturer, Dept of Food Science and Engineering, Ladoke Akintola University of Technology (LAUTECH), Nigeria
---
Dr. Ali Arif
University of Languages. Iraq (Linguistic Reviewer)
---
Dr. Buraq Talib Shalash AL-Mosawi
Assistant Professor, Head of physics Department, Misan University
---
Dr. Filippo Genco
ALHOSN University, Faculty of Eng. & Appl. Sci. , Mechanical and Industrial Engineering Dept, Abu Dhabi, U.A.E
---
Dr. G. Saravanakumar
Professor & Dean, Department of Instrumentation and Control Engg, Tamilnadu College of Engineering, Coimbatore
---
Dr. Ing. Suryakant B. Gupta
Institute for plasma research, [An Autonomous Institute under Department of Atomic Energy, Government of India]
---
Dr. Lu Zhang
Associate Professor, Program Lead - B.S. Information Systems, School of Engineering and Computing, National University, San Diego, CA
---
Dr. M. Affan Badar
Professor, Dept. of Applied Engineering & Technology Management, Indiana State University, Terre Haute, USA
---
Dr. Mahmoud Shakouri
Dept of Civil Engineering, Oregon State University, United States.
---
Dr. Michael Boateng
Lecturer, Department of Animal Science, Faculty of Agriculture, Kwame Nkrumah University of Science and Technology (KNUST), Kumasi, Ghana
---
Dr. Mohamed Saber Mohamed Gad Nemat Alla
Mechanical Engineering Department, Engineering Research Division, National Research Centre (NRC), El Dokki, Giza, Egypt
---
Dr. Mrinal Kaushik
Assistant Professor, Aerospace Engineering, IIT Kharagpur, India
---
Dr. Mustafa A. Al-Fayoumi
Associate Professor & Dean Assistant for Quality and Development, Computer Science Department, College of Computer Engineering and Sciences, Prince Sattam Bin Abdulaziz University - Saudi Arabia
---
Dr. N. Natarajan
Professor, Dept of Mechanical Engineering, Muthayammal Engineering College, Rasipuram, Namakkal District, Tamilnadu,India.
---
Dr. P. Dhasarathan
Lecturer, Dept. of Biotechnology, Prathyusha Institute of Technology & Management, Aranavayal Kuppam, Poonamallee - Thiruvallur Road, Thirvallur Dt
---
Dr. S. A. Naveed
Professor, ETC Department, Jawaharlal Nehru Engineering College, CIDCO, Aurangabad, M.S, India.
---
Dr. Sayed Tantawy
Associate Professor of Physiotherapy, College of Medical Health& Science, Ahlia University, Bahrain
---
Dr. Sumsun Naher
School of Engineering and Mathematical Sciences, Department of Mechanical Engineering and Aeronautics, City University London, Northampton Square, London
---
Dr. Yusuf Valentino Kaneti
Research Associate, Laboratory for Simulation and Modelling for Particulate Systems (SIMPAS), University of New South Wales, Sydney, Australia.
---
Marzooqa Tu'ma Raheel
University of Thi-Qar College of education for Humanities(Linguistic Reviewer)
---
Mr. A. Siles Balasingh
Head of Department, Department of Computer Science and Engineering, St.Joseph University in Tanzania, MBEZI LUGURUNI ,DAR ES SALAAM, East Africa
---
Ms. Namrata S. Nagdeo
Asst. Professor, All India Shree Shivaji Memorial College of Engineering, Shi, Pune
---
Prof. Dr. Madeha Saif Aldeen Saleh
Linguistic Reviewer, Tikrit University, Iraq
---
Prof. Dr. Ricky Lukman Tawekal
Offshore Engineering Research Group, Ocean Engineering Program, Faculty of Civil and Environmental Engineering, Institut Teknologi Bandung – Indonesia
---